One of the reasons movie directors typically do not like working with antique cars on movie sets is because the antique cars often experience mechanical failures from the stress related to movie making. Antique cars often overheat, have hot start problems, dead batteries…and young actors have trouble driving them.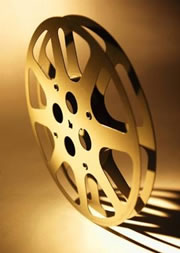 When an antique car fails to start on the set it is often the result of a dead battery That, is quite common because the antique car will be literally started and moved a hundred times in a single day. To "jump start" a car on the movie set requires the services of three people assigned to that specific job. One on each end of the battery cables, and one inside the car running the ignition switch and starter. Having to jump-start a car on the a movie set will consume at least 30 minutes on a good day if help is close at hand, and more often than not… over an hour is lost.
The director may have forty people in costume on the set, waiting to shoot the upcoming scene. Along with the required lighting crew, camera crew, and related support people, it is not uncommon to have a hundred people standing around being paid full salary to wait on the antique car that will not start. In addition…this could be the first day of shooting and the director may have 4-5 more weeks of shooting scenes that require using this same antique car.
So… the director is looking for a quick fix for the antique cars. He wants them made reliable enough so they will start on cue and not overheat. The solution should not be two expensive and require a minimal amount of modification.
The Fifth Avenue 6-volt alternators and electric radiator cooling fans fit the bill perfectly. They were a simple bolt-on fix, one that required almost no modification to the cars.
The alternators along with a few additional tricks learned from preparing cars entered in the Great Race can be applied to the movie studio cars to keep them in good working order, eliminating the need for jumper cables and costly time delays. That makes for a very happy director!
--Randy